Compass for Life have a strong pedigree in running leadership and visionary programmes within large organisations. Compass For Life Navigator, Jane Hannah, interviewed 3 women in leadership roles who are all remarkable in their journeys into leadership. They also represent several of the large sectors that we work in: Sport, the British Army and Education. Jane got them to discuss their successes, top tips and any challenges they have encountered along their journey of navigating the cardinals. Using the Compass for Life model they explored whether there had been a Super North Star to get to where they are; was there a planned journey to be navigated with a strategy and values underpinning it or did it just happen?
Donna Andrews, Professional Tennis Coach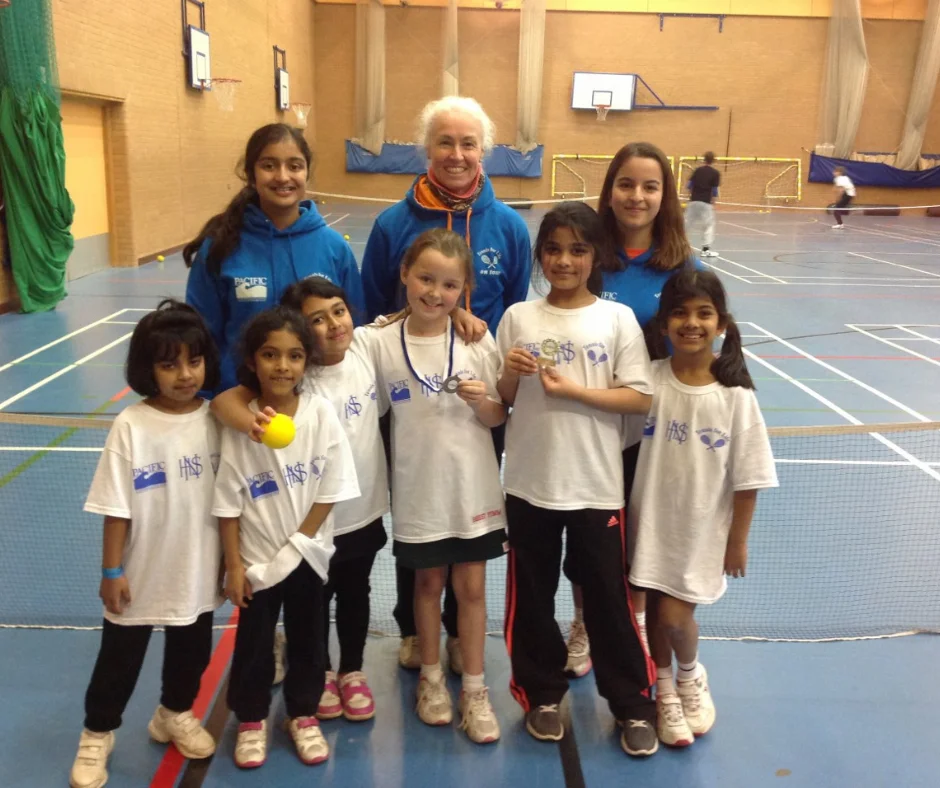 Donna is an inspiring role model for women in leadership. I had the pleasure of meeting Donna about 3 years ago when I took a friend's daughter to a local tennis programme. I wanted to include Donna in this blog because she is an absolute inspiration to tennis players, from grass roots to professionals. The number of professional female tennis coaches in the UK is limited and so her determination to make a difference to the game has shown a great deal of grit over the years.
Journey to leadership
Donna hadn't planned to become a professional tennis coach and, like so many women, her journey into sport was through her children. After having a son and twin girls Donna started to help at her local tennis club, giving as many children as possible the opportunity to play. Why did she do this? Well, she says, that when she looked around the club, she saw that it was full of male coaches who were spending either more time on their phones or only taking an interest in the super keen kids. It was then that Donna decided she would do a better job than the existing coaches. And this is what she went on to do. Early in her tennis coaching journey Donna had a chance meeting with a young man called Alfie whilst playing tennis on a neighbouring court with one of her daughters. She was then asked if she would coach Alfie– an opportunity she initially turned down but later accepted. Donna coached Alfie Hewett (British Wheelchair tennis player) to reach the summit of his success in 2018 when he became World Number 1 in singles tennis. His accolades then extended to being World Number 1 in doubles, an Olympic silver medallist and winning multiple grand slam titles.
Why do we need more women in leadership roles in sport?
Donna is crystal clear on why we need more women in leadership roles, especially in sports coaching. For Donna, women see and approach things differently. They can be more caring, see things from different angles and when it comes to working with young players, Donna believes that it's imperative to give more information to parents around their children's progress. Also, as the Lionesses have recently shown, to bring more girls into sport they need more positive female role models.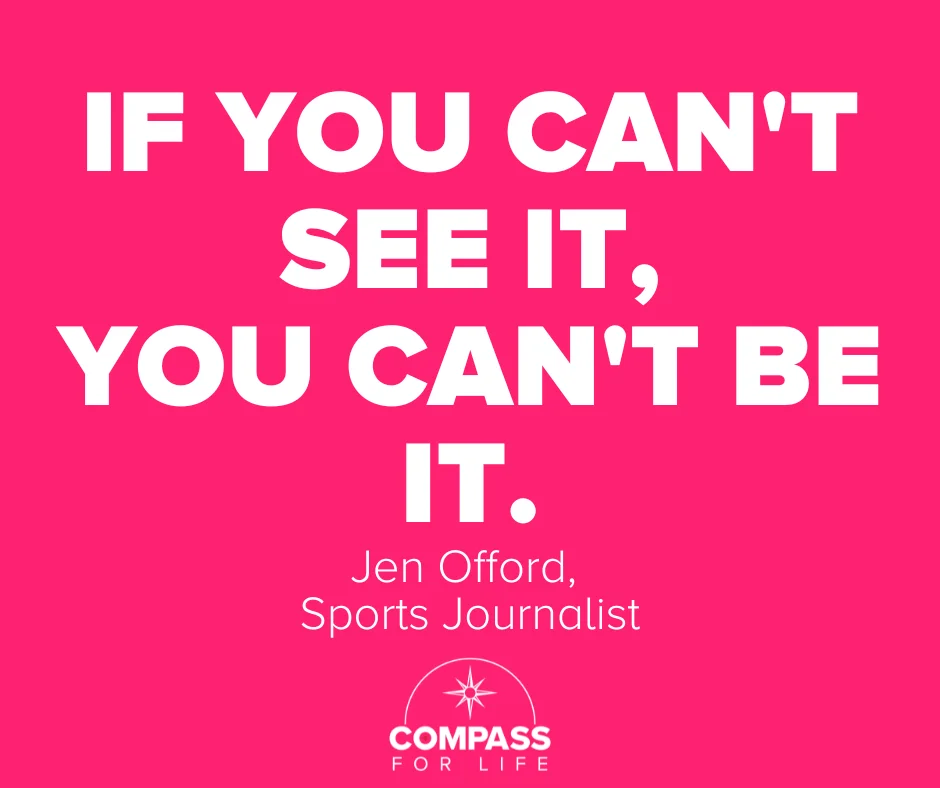 Challenges for women in leadership
Donna is quick to identify time as being the biggest challenge to women coming into coaching. For many women they have children and often other jobs, so it is hard to get started on the pathway to become a professional coach. Confidence, or a lack of it, is the second challenge identified by Donna. For example, when she was first asked to coach Alfie she said no, wondering if she was ready for it. But she thinks that many men would have just said 'yes' and got on with it. Donna personally has felt she has been unsupported by some men in tennis along her journey, putting this down to males sometimes seeing female coaches as a threat in a somewhat male dominated environment.
Top tips for women in leadership
Be confident
Listen a lot and take as much in as possible
Find your path and do it your own way– remember if you are dedicated and have expertise, you are as good, if not better than the male coaches.
Lyndsey Kelly, Lieutenant Colonel (Commanding Officer)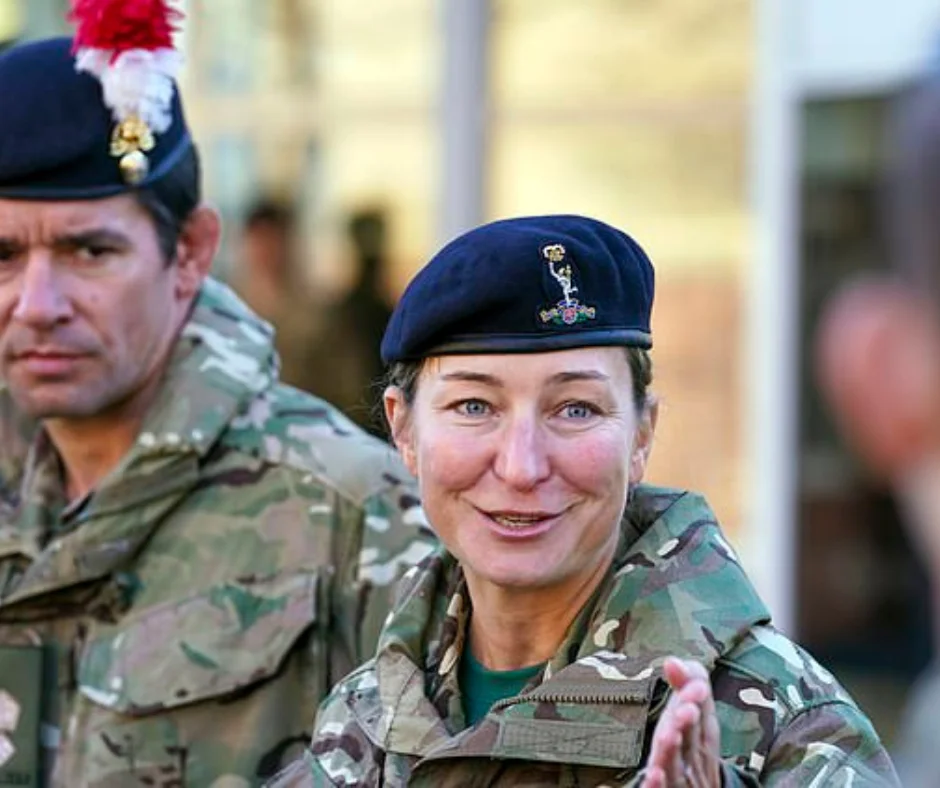 The British Army is another large organisation that Compass for Life works with. We have the privilege of being able to influence 100s of instructors to be the best leaders they can be so that they can inspire the next generation of soldiers who are going through their initial training.
Journey to leadership
Like many of the other amazing women mentioned in this blog, when Lyndsey took command of No1 Army Training Regiment at the Army Training Centre in Pirbright, not only did she become the first female officer to do so, but somewhat uniquely she assumed command from her husband. Read more here. Lyndsey Kelly was commissioned into the Army back in 2001, and feels she has taken a fairly traditional path, never looking too far ahead (as is her way). She has loved every step of her journey and always seeks the most and best of opportunities. Her passion for helping to get the best out of others shone through when we talked. This passion is what has led her to working in training establishments a number of times throughout her career.
Why do we need more women in leadership roles in the British Army?
For Lyndsey, women in leadership roles is crucial for the next generation. Whilst women may make up a small proportion of the Army, they are continuing to fill more and more senior positions. This is personally inspiring for Lyndsey, and she hopes young women joining the Army today also see that the limit of their achievements is in their hands, and their hands only.
Challenges
Despite a healthy momentum with women in leadership positions, there remains a significant imbalance. This can have a negative impact on women recruits, who may feel the environment is not as progressive as it states. Being the sole servicewoman in a particular leadership organisation can also make a person feel like they are being judged as a gender and not by their performance.
Personal challenges
When chatting with Lyndsey she shared that thankfully her personal challenges of being a woman in the Army have been infrequent. However, she had encountered some casual sexist remarks over the years. Comparing the routine behaviours of the Army today with years ago however, she is pleased to see that many things have changed for the better. This includes: • Provision for better uniforms• Removal of gender-inappropriate language• Zero tolerance for gender discrimination• The opening up of all cap-badge opportunities This means that all regiments and corps (collection of regiments) including the infantry are now fully inclusive and welcome both male and female soldiers. Prior to 2016 this was not the case.
Top tips from Lyndsey Kelly
1. Embrace your differences– do not think you must conform to a predominantly male way of doing business.2. Accept that certain things will be harder for women; maintaining physical standards is a key one.3. Give your all; that is all you can do. By showing continual determination you will grow mentally and physically.4. Focus on the next generation of servicewomen and make it better for them. The more visible we are and confident we can be, we will normalise this gender-fair environment.
Debbie Harteveld, Managing Director, EAS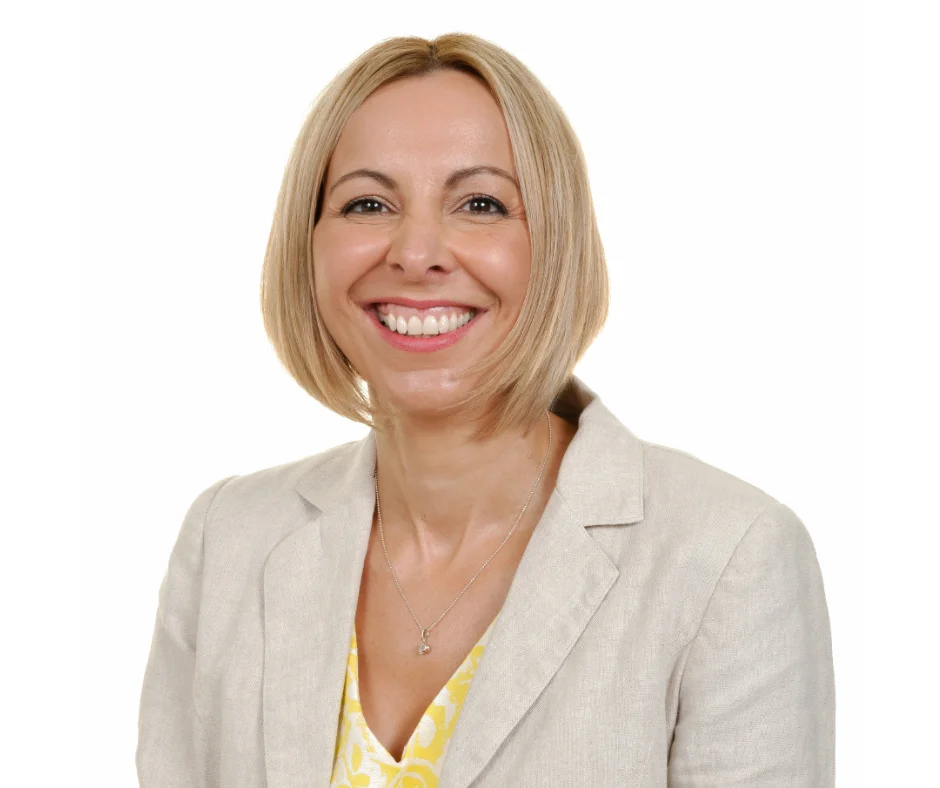 The Education Achievement Service (EAS) is the school improvement service for 5 local authorities in South East Wales. It covers 233 schools and 19% of all compulsory school age pupils in Wales. Compass For Life have been working with the team at EAS over the last 12 or so months to support individuals and the organisation to navigate their way around the cardinals of the Compass model.
Journey to leadership
Like our previous two women, Debbie told me that she didn't have this role as her Super North Star. Instead, she followed a journey from primary school teacher which she absolutely loved, because she was able to influence children and to raise their aspirations. Debbie then became a Deputy Head and this was a turning point where she gained the confidence to sit at the table and influence much more than just her classroom. Debbie was then appointed as the Head Teacher of the school at age 29 (average age of a Head Teacher in the UK is 48!). In 2012 Wales moved the education services into regional footprints and Debbie took the plunge to join EAS where she is now the Managing Director, a role she has been in for the last 6 years. Her journey with EAS has seen incredible growth and development for Debbie. Alongside this journey has been a very steep learning curve during which she encountered self-doubt, imposter syndrome, needing to grow a thick skin and adapting from working in education to more of a business model. Having other female role models in her career has been a big part of building Debbie's confidence. She highlighted that seeing the ableness and drive of these women helped her in moving forward. In 2005 Debbie had her daughter and like many women felt the pressure of being a working mother. Engaging with a coach and a mentor has been one of the most powerful things Debbie has done in her career. Having that critical friend has been incredibly supportive– it helps keep her fresh and striving for where she wants to be. The engagement with Compass For Life has given a renewed focus on where she wants to be professionally and personally and she has seen this across EAS. Both Debbie's coach and our very own Floyd Woodrow have challenged Debbie on whether she actually did have a Super North Star. Debbie, on reflection realises that it was probably there all along and it wasn't an accident because her journey has followed her passion!
Challenges
Debbie's key challenges, unlike the two previous women, were identified as being ones brought on by herself rather than external challenges. Debbie identified that at times she didn't feel good enough, not deserving of what she has achieved and not doing things the same way as others. Combining being a mother and working full-time was also a real challenge, despite having a supportive husband.
Top Tips from Debbie Harteveld
1. Engage with an external coach and/or mentor. This has been a massive help to Debbie to develop her resilience, empathy and to give her a different perspective on her skill set.2. Work life balance must be a priority, Debbie recognises she isn't there yet, but it's a work in progress. Debbie and her daughter now spend more time together on their shared passion for horses. You can still achieve without working every hour god sends.3. Accept that sometimes good is good enough and then move on.
What did our 3 Women in Leadership have in common?
1. They all said they didn't have a Super North Star to get to where they are, but when we delved deeper they discovered that perhaps it was there all along?2. Sometimes we assign arrogance to women who are bold about their dreams and passions. Maybe we should applaud them and not pass judgement?3. All 3 have children and therefore didn't leave before they left!4. They all followed a journey which was underpinned by a passion to make a difference to others. Who are the best examples of women in leadership that you know? What do they have in common? What can have you learned from them?
Looking to transform your organisation's leadership and vision? Explore Compass For Life's leadership and vision programmes here.