Our Mission
What we stand for
At Compass for Life, our mission is simple – we're here to help you on a lifelong journey of learning and development to find your personal and professional purpose and become the best version of yourself. From CEOs, civil servants and international sporting champions to children and future leaders, each of us is on our own journey. As that journey progresses we're here to equip you with the tools, skills and support to challenge you to take the next step.
With our visionary leadership courses and development programmes, we'll delve into dreams, passions and an untapped pool of potential beyond your wildest imagination.
Our philosophy is based on the four cardinals of the compass and your unique Compass for Life map. With these tools, you'll have everything you need to navigate life as the best and most authentic version of yourself and leave a legacy that you are proud of.
The compass gives purpose to life, motivating you to explore yourself fully while giving you direction to navigate your way to a more fulfilled life filled with passion and meaning. This bright, shining north cardinal (the guiding Super North Star) of aspiration sits in the sky so that no matter what, you can always see the path that lies before you.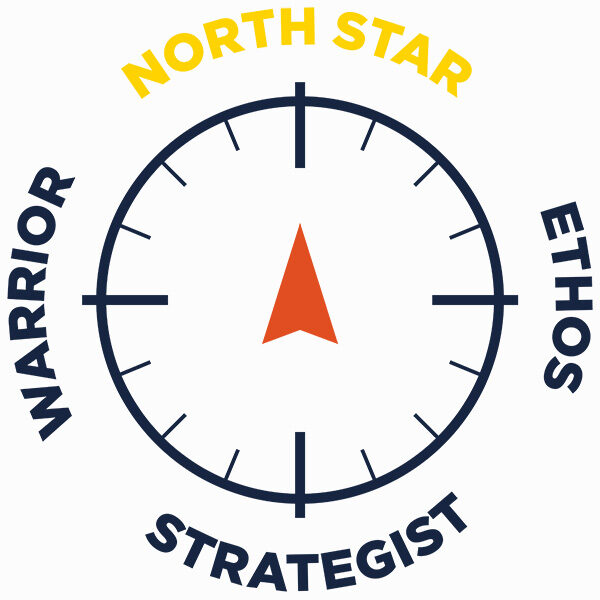 What we do
We all have dreams. And ultimately, our dream is to build a world where everyone regardless of their backgrounds can truly push the boundaries of their performance. A place where people not only embrace their differences but celebrate them. Where they can grow and find their super strengths as individuals and as teams and organisations, enabling them to meet their goals while giving back to their communities and society. In building this world, we'll each live richer, more diverse lives while uniting to create a brighter future for our planet.
But to reach this dream, we need to unlock the full power of human potential from all areas of life. And we work with businesses and individuals alike to do just that. Through our visionary leadership programme and development packages, we empower people with the knowledge and skills they need to change the world for the better. Whether you're part of a wider team with set business goals or an individual seeking a wider purpose, we'll help you to unlock your Super North Star and achieve your goals.
Our History
Founded by Floyd Woodrow in 2010, Compass for Life was born of one man's belief in the power of leadership and his desire to create an even footing for us all to thrive in life regardless of personal circumstances. Whether you're the head of a global company, head of your family or trying to take control of your own life, Floyd's belief remains that each of us has the potential to become a great leader, whether that's on the global stage, in the world of business, or in our everyday lives. And this same belief remains at the very core of our organisation today.
Compass for Life was set up to take people on a lifelong journey of self-discovery and development by providing them with the tools and skills they need to live a fulfilled life that gives back to society at a community or global level. This includes the ability to dream big, be critical thinkers, have compassion, and communicate with themselves and others, as well as the resilience to overcome any obstacle.
Starting as one man on a mission, we now have a team of more than a dozen navigators as well as many more consultants and associates. From the NHS and educational organisations to the military and multinational businesses, our programme has helped thousands of individuals and organisations across the globe to realise their full potential and find their Super North Star.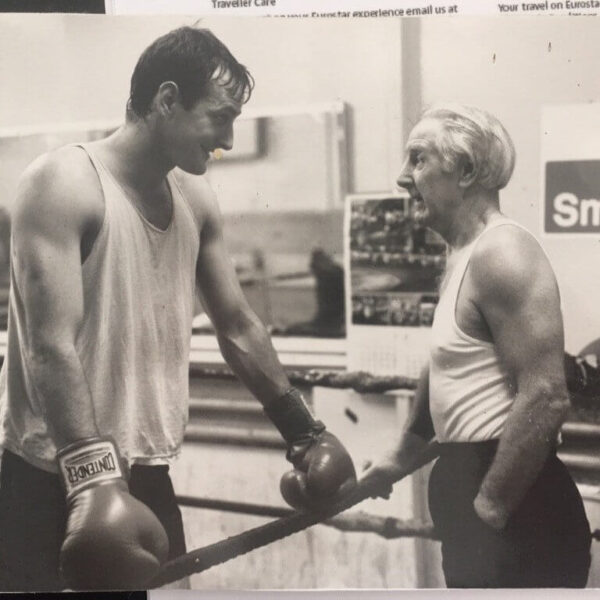 Our Ethos
Values are not laminated; they're to be lived. We're here to empower everyone to have values that they truly live through and believe in.
From our very inception, our vision has remained the same. We're here to empower the next generation of change-makers. We believe that every single person has the ability to dream big, have compassion, be resilient, and communicate with honesty. Whatever a person's background, culture or age, the power of the human spirit is there to be ignited. We believe that by unlocking that power, we can all contribute more to society whether that's at a community or global level.
Over the years we've helped children unlock their dreams, business owners inspire passion amongst teams and prisoners find hope. It remains our utmost belief that each and every one of us has the potential to lead richer lives while changing the world for the better. We'll never stop pushing in our quest to unlock the very best of humanity with our key values of Character, Clarity, Compassion and Courage which are aligned to each cardinal.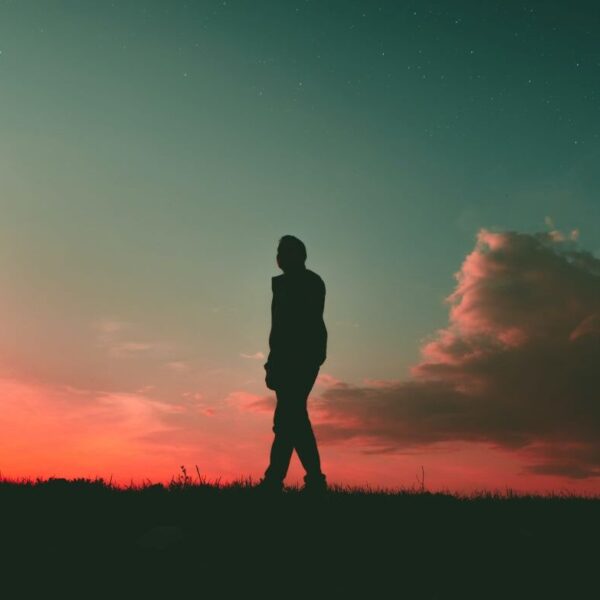 Team Members
Our people
Our leadership courses and development programmes are delivered by our expert team of Navigators all of whom have lived experiences in multiple professions. Each of them has known both success and failure to shape them into the person they are today. Now they are united in their quest to help others. From children to civil servants, business professionals to aspiring athletes, our Navigators find that spark of potential in people of all backgrounds and help them use the Compass to navigate their own worlds, plot a path to their Super North Star and make a difference to their lives and the lives of others.
Floyd Woodrow MBE DCM

CEO

One of the youngest soldiers ever to have been selected for the elite SAS, Floyd is now a renowned speaker on leadership and performance coaching worldwide. Floyd is the founder of our organisation and the author of the Compass for Life methodology. From elite international athletes to corporate teams and academia, Floyd has dedicated his time and energy to coaching countless individuals into elite performers. Floyd has also been named one of the top 50 fintech entrepreneurs in the UK and is the chairman of Quantum group.

Kevin Marlow

Lead Navigator

With career highlights that include 22 years of exemplary service with the British Army, 14 years in the Special Air Service and time spent as an armed bodyguard, Kevin has led others in the most extreme situations. He's trained war correspondents to work in hostile regions, and now as our Chief Navigator, he's worked with clients from many different sectors including the armed forces and prisons to schools and the NHS.

Geraldine Castro

COO

Geraldine brings her considerable experience in crisis management to the Compass For Life programme as a leadership coach. Through training, educating and coaching, she is focused on empowering people and teams towards their own goals and aspirations. Being able to draw on first-hand experience from working in the aftermath of natural disasters and terrorist attacks, she brings credibility, insight and strength of character to her work at Compass For Life.

Rebecca Price

Operations Manager & AE

Before joining Compass for Life, Becky started in recruitment and transitioned to build her career within operations management in the NHS, leading multiple teams through the pandemic. Becky has invaluable experience in team building and development, implementing interoperability, morale and resilience. She also has a podcast, 'How not to do life', to help others avoid life's pitfalls.

Chantal Dean

Director of Education

As an assistant headteacher at a rural school in Wiltshire, Chantal has been involved in Compass For Life since the inception, working with teachers and students to develop their leadership skills. She has been instrumental in developing educational resources, including schemes of work for other teachers and schools to use in the delivery of Compass for Life.

Marcus Child

Navigator

Starting out as an English literature teacher, Marcus' reputation as a visionary and a positive force for good quickly grew as his approach led to phenomenal results for his pupils. As his career has evolved, Marcus has transitioned into mentoring those who are looking to achieve higher performance in life through goal setting, improved mental health and self belief. Marcus is an internationally recognised speaker and has transformed the leadership teams of globally recognised brands.

Dr Neil Hawkes

Navigator

A well-known TEDx speaker, educator, broadcaster, bestselling author and social commentator, Neil's had a profound impact on the world of education and wider society. Neil gained international recognition through his work with Oxford University, where he created a school culture based on respect, tolerance, humility and justice. Neil's methods of coaching aim to develop ethical intelligence, whether that's in business, politics or on a human level.

Ann Daniels

Navigator

A polar explorer, world record holder, and environmentalist, Ann is one of Britain's leading explorers. As a Polar guide and ice leader of the high-profile scientific Catlin Arctic surveys, Ann is living proof that good leadership, teamwork and self-belief can take you anywhere.

Dr Julie Bullen DPhil MPhil BSc

Navigator

With an MPhil in clinical psychology, a DPhil in experimental psychology and an International Coaching Federation (ICF) accredited certificate in coaching, Julie is an expert at facilitating leaders and taking organisations through change and growth. Additionally, Julie is a member of the British Psychological Society (BPS) and has also run a number of personal development retreats for clients during her career.

Kevin (Tom) Sawyer

Navigator

A former soldier, policeman, security consultant and commercial manager, Tom has witnessed the true power of the human spirit in the most exceptional situations. Drawing on those experiences and his values, Tom possesses a unique ability to motivate and guide people to reach their Super North Star.

Aaron Eckhoff

Navigator

A former teacher, Aaron stepped away from the classroom to launch two successful coaching businesses. Aaron credits his own teachers for inspiring his passion and understands the value that teachers and mentors bring to those they work with. Coming full circle, Aaron's passion for helping others means he's perfectly suited to being a Compass for Life Navigator.

Jane Hannah

Navigator

Jane has worked with the English Cricket Board and Educational organisation to encourage people to live healthier lives and take an active part in sport. She realised her own Super North Star creating her own business and has been working as a Navigator since 2020. Jane is a European Iron Woman with an ongoing commitment to helping others live healthier and happier lives.

Ross McDermott

Navigator

A former policeman and hostage negotiator, Ross understands the power of communication in the most high-pressure of circumstances. Ross uses his experience to help develop people's skills in leadership, with an emphasis on helping people to achieve the best possible outcomes through the way they connect and communicate with the people around them. Since leaving the police, Ross has worked in multinational businesses developing their leadership and security protocols.

Dr Rob Kennet MBE

Navigator

Rob's honed his skills over a 30-year policing career, where he held various high-profile roles in the high-risk world of hostage and crisis negotiation. Now an internationally respected and in-demand speaker, Rob's training programmes are driven by his desire for excellence. Rob's mission in life is to help people break down communication barriers by using authentic listening skills to build understanding, empathy and trust. He is a Doctor of Education and received an MBE for services to policing.

Malcolm Frame

Navigator

Working in the world of elite sport for more than 20 years, Malcolm is a renowned performance psychologist, driven by sparking improvement in performance and pushing the boundaries of possibility. Malcolm applies his advanced understanding of psychology, neuro-linguistic programme (NLP), hypnotherapy and counselling to the programmes he leads, leaving an indelible mark on all who engage.

Matthew Whitfield

Navigator

An international speaker, executive coach, flight instructor, business owner, and former fighter pilot, Matt is a versatile navigator with an incredible experience to share. Matt's coaching specialisms include topics such as what it takes to earn trust, and how to lead outstanding teams capable of performing superbly under pressure.

Dr Daryl Szebesta

Navigator

A former research physicist with a PhD in atomic and molecular physics, Daryl has published more than 100 research papers and registered several patents. Daryl also enjoyed many successful years as a business leader heading up a team of more than 5,000 staff across 32 countries, so teamwork and leadership are second nature to him. Daryl has a knack for sparking innovation and transformation to fundamentally change the way teams operate.

Tom Mackay

Navigator

Psychology underpins all that we do here at Compass For Life, so Tom's background fits perfectly with our ethos. A revered psychologist, psychotherapist, business consultant, and university lecturer, Tom has worked with thousands of people privately and in organisations such as Reuters, Vodafone, Barclays, Halifax, DWP, and Royal Mail. Tom is passionate about using his experience and array of techniques to help people overcome their challenges and achieve their goals.